Description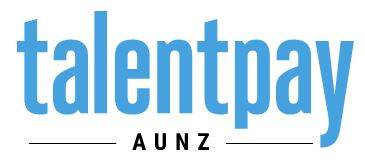 Talentpay is a serviced technology platform which provides production services to the advertising, marketing, and entertainment industries, in casting, talent employment and processing, work, health and safety, and the management of usage rights.
We are seeking a mid-level Producer to join our production team, managing voiceover jobs.
This is a full-time role working from home, and the successful candidate can be Sydney or Melbourne based.
Job description:
Manage a centralised inbox and triage new client requests for voiceovers.
Negotiate, quote, and prepare contracts and budget reconciliation for voiceover jobs.
Quote and prepare contracts and budget reconciliation for voice-over and talent usage rollovers.
Prepare and issue talent contracts to all parties in Talentpay's online platform.
Provide support and advice to clients on a range of talent/usage queries.
Provide support on TVC jobs as needed.
Manage client, talent agent, and performer expectations.
Process production jobs in line with Talentpay's regulatory obligations and internal processes.
Know and understand essential aspects of the employment and payroll process, to answer questions raised by clients, agents, and performers.
Maintain an up-to-date record of all production jobs in progress and file accordingly.
About you
Some experience in a production, recording studio, or agent environment
Familiarity with the industry rate card for voiceovers
Strong customer service experience
Strong attention to detail
Enjoy working at a fast pace
Excellent communicator
Excellent coordinator
Positive and proactive
Team player
Please forward a short cover letter and your resume to jobs@talentpay.com or phone us on 02 8204 4700 if you have any questions!