Description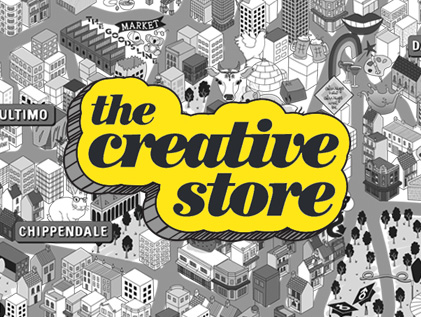 Are you a midweight Strategist who is passionate about culture, people and 'placemaking?
Do you have a background in traditional advertising, placemaking, branding or amplification?
We are excited to be working with this new breed of agency, a 'culture' focused practice with services across placemaking, creative, innovation 'labs' and amplification strategies. With gorgeous and newly refurbished offices in Rushcutters Bay, Sydney – this role offers a really diverse range of projects and clients with a focus on the lifestyle sector, as well as competitive salary and bonus, wellness and EAP benefits, and flexible working arrangements.
In this role you will lead the Director community as well as an account service team - overseeing strategy, visioning, creation and amplification of high-profile and significant cultural venues, precincts and brands. You set the path and work with the strategists, creatives and brand specialists to deliver the outcomes of the work.
This role will include:
Client Management
In this role, you will be the primary point of contact for the clients, working closely with them to understand their business goals and objectives, and providing strategic direction to ensure that we are delivering the best possible solutions to meet their needs. You will be responsible for managing budgets, timelines, and resources to ensure that our teams are working efficiently and effectively. You will assist in providing strategic thinking, project planning, campaign implementation and financial management.
Team Leadership 
As a strong leader, you will motivate and inspire your teams to deliver their best work, and provide support and guidance to ensure that they are developing their skills and achieving their career goals. You will also be responsible for growing the team as the work comes in and ensuring its sustainability as the business grows.
New Business 
You will play a key role in raise the profile of this agency. You will establish relationships to drive new business growth, and grow the division of the business.
You will have:
A demonstrated success in senior Brand roles, you are passionate about Brand, how it comes to life through many living touchpoints and the impact it has on communities, cities and lives
You have an entrepreneurial spirit mixed with collaborative leadership that results in delivering world-class work
As a Senior, leadership comes naturally to you. You can exhibit thought leadership through day-to-day project work and offer mentorship and constructive feedback on projects to peers in the evolution of the work
You are culture-led with a keen understanding of trends
You have a creative and strategic approach to problem-solving, with the ability to bring and inspire teams along on the journey
You have a proven track record of project management, driving transformational growth across a range of emerging markets
You have a passion for and knowledge of culture, food, entertainment and creative industries
An aptitude and passion for team building, knowledge sharing and building culture
You have the ability to meet deadlines and work in an agile environment
This full-time position offers a competitive salary + bonus package, added wellness and EAP benefits, and flexible working arrangements.
If you would love to work with an agency that has an excellent culture, diversity and an inclusive workplace committed to fostering a sense of thriving and belonging for all - apply now.
Send your CV to Lauren Juska at The Creative Store, email Lauren@thecreativestore.com.au or for further information call The Creative Store on (02) 8278 7514.
Visit The Creative Store website www.thecreativestore.com.au to view all our jobs online.