Senior Digital Art Director / Creative Lead
Description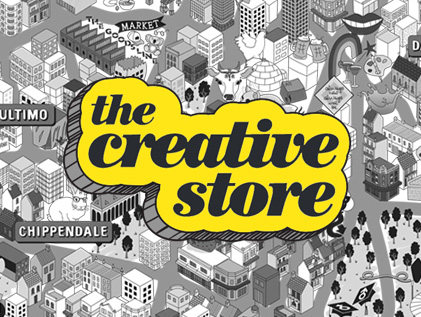 Our client is an award-winning digital innovation agency that operates within the strategy, marketing communication campaigns and digital product development. Based in Surry Hills, Sydney they are looking to bring onboard a Senior Digital Art Director / Creative Lead.
As their new Creative Lead, you will need to join the ranks and hit the ground running. With the ability to be a driving force within the Creative Team, helping the Agency push to a new level. You will have a sharp eye for design and access to a limitless bank of award-winning ideas and want
to work with a passionate team of thinkers, doers and makers. You will also have amazing design aesthetics and conceptual skills and will be generating world-class ideas and designs for marketing and advertising campaigns as well as digital products, websites, apps, animation and social media.
The sectors you will predominantly be working across will be tourism, health, education, hospitality,
entertainment, cultural, NFPs, government & social good.
About you and the role:
• You will be a natural leader, with strong drive and initiative
• A true self-starter and fearless in pushing boundaries and innovating new solutions
• Be a digital native - you should live and breathe everything digital and tech
• Have a very high level of attention to detail and master of design, UX and art direction
• Have a passion for making a difference
• Have a minimum of 8+ years relevant experience in a leading campaign based art direction in an agency environment and a degree in a related field.
• Have the ability to rapid sketch/scamp ideas by hand to communicate ideas
• Have strong internal and client-facing presentation skills
• High level of expertise in information communication, usability and interface design
• Solid understanding of digital marketing and industry best practices
• Demonstrated experience producing creative solutions within the constraints of budget and time
• Be a team player and enjoy sharing and working within a collaborative team environment
Desirable
• Experience growing and leading a team
• AWARD school graduate
• Interest in emerging technologies like VR/AR/MR, iBeacons, Big Data & Health Trackers
• Animation / video editing / photography
• Understanding of programming languages such as PHP, HTML, JAVASCRIPT and CSS
In return, this position allows you to work with an excellent player in the digital agency space. The opportunity to work in an enriching place to work. They collaborate, they are friendly, and they deliver.
If this sounds like the role you have been waiting for – we would love to hear from you.
Send your CV and work to James Hunter at The Creative Store, email James@thecreativestore.com.au, or call The Creative Store on (02) 8278 7514 for more details.
Reference #29053
Visit The Creative Store website www.thecreativestore.com.au to view all our jobs online.