Senior Designer (with strong conceptual and digital skills)
Description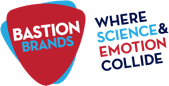 Bastion Brands is Australia's fastest growing wellness Agency, with a blue-chip list of global and local clients.
This is a boutique marketing agency on a steep trajectory, with some of the very best minds (and ideas) in the business.
We're on the hunt for a Senior Designer with really strong conceptual and digital skills to join the team.
Living by our mantra of "Where Science and Emotion Collide" , we approach all briefs finding the sweet spot between data and genuinely great ideas that change lives for the better.
And we have the creative awards to prove it.
So if you want;
- to work with the best talent in the business
- loads of development opportunities
- the challenge of creating award winning campaigns
- clients that actually change people's lives
- drawn to a boutique, tight knit boutique agency
And you are;
- inspired and inspiring
- conceptual in your thinking - can come up with the big ideas
- experienced in pharma or health and wellness design
- credentialed in digital and traditional design channels
- experienced with a min of 4 years in the business
- qualified with relevant degree/diploma
- upskilled in the latest design platforms including Adobe CC Suite
- blessed with an eye for detail
- the personification of our values of brilliance, bravery, passion, ownership and determination.
......Then this job is for you!
Please send a cover letter and folio to serrin.dewar@bastionbrands.com.au