Senior Copywriter without borders - $100 - 150K
Description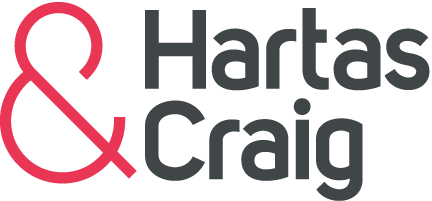 This is a role that would suit a conceptual integrated Copywriter with a social focus who wants to become a member of a team of motivated, forward-thinking people, all out to help their clients succeed in the connected age.
Working on a wide range of projects, including social, digital, video and integrated campaigns, no day will seem the same. You'll be engaging with the client, forming trusted relationships and helping them realise your ideas. You'll be expected to take responsibility for your projects and present confidently with energy, enthusiasm and persuasiveness.
You have better than excellent writing skills. In fact, you're a story teller with the ability to write scripts, headlines, social and longer engaging copy that's fresh and will help the agency's clients really stand out.
As a collaborative creative you work effectively with Art Directors, Designers, Producers and Developers to bring your ideas to life. You're incredibly positive and committed.
http://hartasandcraig.com.au/job/senior-copywriter-without-borders/