Description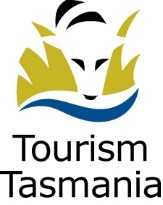 Tourism Tasmania is looking for a Senior Content Editor to play a central role in delivering the storytelling component of Tourism Tasmania's ongoing marketing program - you will lead the delivery of Tourism Tasmania's brand aligned editorial/native content by identifying, creating and curating stories that connect people emotionally and culturally to Tasmania.
What you'll do
Lead the process of identifying, creating and curating strategically aligned editorial/native content that effectively communicates Tasmania's unique tourism brand and visitor experience. Collaborate with internal teams (Brand Creative, Experience, Channels, Conversion & Global Operations and Corporate Affairs) to ensure this content meets relevant team requirements.
Lead the editorial direction of Tourism Tasmania, manage the content calendar and collaborate with the Channels team to coordinate publication.
Manage the content production process - including receiving and communicating internal briefs and translating data and insights effectively - to create high quality written copy, predominantly in the digital environment. · Write, edit, and sub-edit stories and select images that will inspire, inform, and convert visitors by connecting them with the Tourism Tasmania brand.
Commission, brief and manage external writers and internal team members to deliver against editorial content briefs.
Generate story ideas both individually and collaboratively, proactively and in response to briefs. · Ensure a holistic approach to tourism industry operator representation in content, aiming for fair, equitable, and reputable inclusions.
Ensure the appropriate systems and processes are in place to create, manage, approve, distribute, and store written content resources, meeting copyright compliance guidelines and achieving efficiencies. Communicate available resources to internal and external stakeholders.
Inspire and coach the Content team to encourage a creative, collaborative, and high performing work environment.
Be a strategic and creative source of editorial content knowledge for the team at Tourism Tasmania.
What you need to have
Samples of recent work that demonstrates:
Proven experience in digital content marketing and/or journalism/media, preferably with tourism experience.
Advanced editing, writing, and sub-editing skills with experience delivering to deadlines and budgets in the digital environment.
A passion for creating compelling and effective digital content with a strong understanding of channels, SEO, style, structure, and digital KPIs, with impressive attention to detail.
Additionally:
Good knowledge of Tasmanian tourism products and experiences. · Well developed verbal and written communication skills and the ability to inspire and influence by listening, understanding, adapting and negotiating persuasively.
An aptitude to thrive and deliver results in a dynamic commercial environment by employing a flexible and responsive approach to change.
A solutions-focused outlook and the ability to act proactively within the role to think on the fly and creatively problem solve.
Proven experience nurturing co-operative relationships that are mutually beneficial and collaborative, and the integrity to uphold shared values through personal demonstration and active enablement.
Computer literacy, including use of Microsoft Office.
Desirable requirements:
Relevant tertiary qualification or experience in journalism/marketing/tourism industry or equivalent.
Apply by following the instructions on the Tasmanian Government Jobs website.
Applications close 28 May, 2019 11:55 Pm