Senior Account Manager - Digital
Description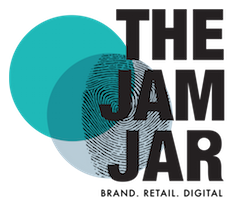 The Jam Jar
At the forefront of our industry, The Jam Jar is a small Subiaco based full service Brand, Retail and Digital Agency with a desire to drive positive change. As part of a strong 2019 and beyond, we're on the lookout for an impressive professional with aspirations to develop your career, who may be currently at Senior Account Manager level. We'll ask you to take responsibility for shaping an exciting combination of technology and an international level of thinking as we deliver client focused ideas.
This role:
Responsible for a maintaining and creating the digital client portfolio at the agency, we are seeking a high performing professional who can:
Develop trusting client/agency relationships by efficiently meeting client goals and deadlines
Provide insightful strategic and creative solutions to clients
Implement and oversee online campaigns across Google Advertising and Social Media, Search Engine Optimisation, Intent Marketing & Retargeting
Brief and manage all online design and content including video production, display banners, social media ads and websites
Assist with the monthly financial processing including estimates, purchase orders and invoices.
To succeed in this role, you will need to be a self-starter possessing a solution based mental flexibility, backed by a proven track record in digital sales and strategies.
Required skills and qualifications: 
3+ years experience as a Senior Account Manager with client communication experience
Excellent understanding of digital marketing­­, both now and future trends
Strategic thinker with the ability to draw insights from data and apply to digital and social briefs
Market leading communication (verbal and written), stellar interpersonal skills, combined with an understanding of the power of 'wow moments'
The ability to delegate and organize yourself, a team, and a process
The ability to lead clients and facilitate their business needs
Ability to set, meet and over-deliver on client expectations with a timeline and on budget
Strong project management and deadline management skills, including experience in using technology solutions to manage tasks and teams
Excellent working knowledge of analytics, campaign strategy and optimization, photoshop and Indesign.
Please note that only applications with resume and cover letter addressing the above attributes will be considered. If you want to be a leader within our growing agency, send your resume to nigel@thejamjar.com.au