Description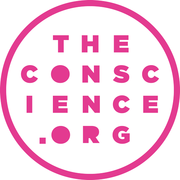 About Us
Based in-house in our creative space in Redfern, we are looking for an exceptional Senior
Account Manager to join our team as we move into our next phase of growth.
At The Conscience Organisation we pride ourselves on crafting insight driven, unique and
bespoke work. No matter what channel, media or technology we use, we create work that
inspires and reflects our values. We are looking for people who thrive in a fast paced,
collaborative, inspiring and creative working environment. Although we are small in size,
we come together as a team to tackle big problems and opportunities with global brands,
providing creative solutions that connect consumers to businesses in impactful ways.
Senior Account Manager
Reporting into an AD, you will be responsible for the overall management of the project
workflow, from conception to completion, ensuring the consistent delivery of a high
standard of work. You must be solutions orientated, and combine strategic thinking to
project management skills. You will need to be able to manage up and down.
Your focus will be on:
 Converting client briefs into clear actions and milestones
 Managing projects implementation
 Helping to grow junior members of the team
 Building and growing strong client relationships
 Contributing to the new business process
 Contributing to the overall agency workflow, from internal WIP and financial meetings to resourcing
About you
You could be an ambitious AM or an established SAM with a minimum of 3 to 4 years
agency experience, with an understanding of social media and digital. Capability and
passion are a must, as is a desire to deliver the best work for yourself, the organisation
and our clients. You will apply your excellent communication skills, ability to problem solve
and manage multiple projects at the one time. You must also be able to write strong briefs,
presentations and proposals and enjoy being part of a small, agile team.
Our Benefits
We offer you training and development that are tailored to your ambitions, a creative, fun
and social work environment, opportunity to give back and allocate paid work time to our
local and global social impact organisations and flexible working arrangements.
TCO is an Equal Opportunity Employer – so by coming to work for us, you'll be part of an
organisation that encourages diversity, actively supports charities and environmental
initiatives.
Please send your CV indication your role preference or profile for a further discussion