Production Coordinator/Junior Producer
Description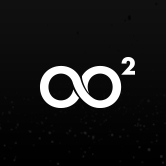 THE JOB
We are looking for an energetic and switched on production coordinator who is looking to take the next step in their career and join the Infinity Squared production team. 
THE ROLE & RESPONSIBILITIES
The right candidate will be an energetic, passionate and ambitious problem solver who is eager to learn the craft of production with a get it done attitude and a smile on their dial. 
This role requires someone who has exceptional attention to detail, the ability to work collaboratively within a large team as well as independently, who is organised, meets deadlines and tackles problems willingly. 
The primary responsibilities of this role are:
Provide support to production director & senior producers to manage all film projects

Detail & manage production timelines and milestones

Help with the preparation of treatments 

Assist with pre production of projects - including booking and liaising with crew, creating call sheets and general admin.

Producing rollovers, revisions, adapts, and video content jobs independently, from taking the brief, scheduling and estimating through to delivery, reconciliation and wrap.

Manage usage for talent, voice over & music rollover

Manage talent contracts, usage database updates, Children's Guardian and CAD.
SKILLS AND COMPETENCIES 
We're looking for someone passionate about creating a career as a producer, who is looking for the next step in their career in a busy, inclusive and innovative company. 

Ideally you'll have at least 2-3 years experience within an Integrated Production or Agency broadcast department and an understanding of commercial production company processes. 

Proficient in Microsoft Office / Google Docs + Apps (Word, Excel, Gmail, Hangout messenger, G-suite, Google Drive)

Basic presentation layout skills (Keynote, slides, ppt)  

Organisational skills, attention to detail and ability to multitask are  a must.

Strong and effective communication skills 

Positive and motivated attitude (perhaps the most important!)
TRAINING & DEVELOPMENT
Infinity Squared is an inclusive company that looks to create meaningful career opportunities as well as mentorship from the EP and the production team
Opportunity to slowly introduce larger scale quoting opportunities 

Identify relevant training / Industry courses to develop your skills 

Tailored towards your career trajectory and vision for your future
If we've sparked your interest, please introduce yourself by submitting a cover letter and CV to sophia@infinity2.com.au. Tell us why you're interested and what capability you bring, your availability and salary expectation. We look forward to hearing from you!