Description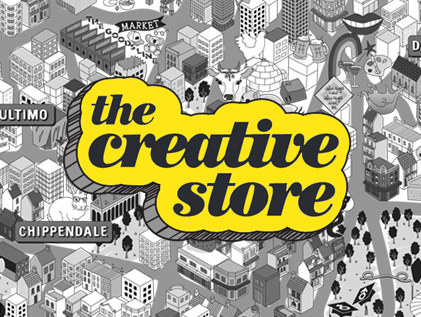 Are you a highly dynamic and social-focused Art Director, and looking to join a vibrant new age creative agency with a great track record?
Based in North Sydney, our client is a culturally strong and strategically driven creative agency, who work across all platforms with a clear customer journey in mind. From the point of Intrigue, through an inform stage, close of sale and delivery of the on-going relationship.
You will be working closely with fellow creatives and the broader agency, to build and deliver on creative solutions across multiple channels. You will have the opportunity to work across a diverse board of campaigns and projects with a focus on automotive and luxury goods. You will be highly conceptual, taking a concept from development with the ability to scamp, through to supervision and execution within budgets, timeframes and on strategy.
As one part of this Creative Team, you will, together with a copywriter be responsible for:
• Being entrepreneurial & innovative in thinking and successfully navigating & challenging strategy
• End-to-end delivery of creative solutions across all channels in collaboration with the wider agency team
• Developing a strong understanding of the client's business and their competitive set
• Articulating vision, idea and objectives to external stakeholders including suppliers & agency project partners
• Ability to work with digital, social and offline media, including video, eDMs, websites, blogs, online adverts and brochures.
You will have:
• 3 + years' experience in art direction and copywriting within an integrated agency, and possess a keen eye for detail & beautiful work that can transform a business
• Proven experience in campaign development & execution – from concept to delivery – and worked across a wide variety of channels including social, digital and traditional
• Automotive experience welcomed
• An understanding of HTML, CSS and Javascript would be a bonus
• Working knowledge of the tools in Adobe CC – Photoshop, Illustrator, InDesign, etc.
• Excellent design and typography skills
• The ability to thrive in a fast-paced & high-pressure environment and strong communication skills.
• 3D and editing / moving image skills a bonus
• Some experience with Open Source CMS would also be advantageous
• To develop solid client relationships and become a trusted partner
If you are looking to join a brave new aged agency which is built on innovation, technology & creativity, we want to hear from you.
Please note, the successful applicant will either be part of a Creative Team or be a solo Art Director open to being partnered.
Send your CV and work to James Hunter at The Creative Store, email James@thecreativestore.com.au, or call The Creative Store on (02) 8278 7514 for more details.
Job Reference #28762
Visit The Creative Store website www.thecreativestore.com.au to view all our jobs online.