Description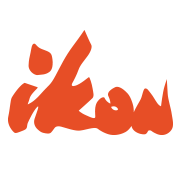 Supporting the Director to manage the planning, buying and implementation of media investment for Bankwest nationally.
This role reports to the Amplification & Trading Director.
Playing an integrated role as part of a market-leading digital team (based in Sydney) and the opportunity to manage local brand & sponsorship campaigns.
Unique exposure to marketing, as you will work within the Marketing team at Bankwest Place.
Excellent training, development and future career opportunities.
Managing all offline investments for Western Australia's largest & most iconic national brand.
Measures of success
In three months:
Solid understanding of all offline buying requirements across Bankwest.
Taking ownership of campaign planning and implementation.
Showing strong ability to build relationships with media partners and clients.
In six months:
Lead the planning and buying for all offline investment across Bankwest.
Demonstrate in-depth knowledge across the competitive landscape.
In twelve months:
Champion the offline planning and buying functions for Ikon across all Bankwest divisions.
Demonstrate ownership of brand and sponsorship portfolios.
Responsibilities of the role:
Deliver innovative communication solutions.
Provide exceptional service to the Bankwest Marketing Team ensuring optimum workflow and happy clients.
Build and maintain strong relationships with media clients and our creative agency partners and encourage collaboration.
Manage, write and present buying recommendations, post reporting and market insights.
Manage, lead and develop the trading team and WIP meetings.
Assist the Director in tailoring the trading strategy for Bankwest nationally.
What you will need:
Solid understanding of all media industry tools and planning/buying processes.
A collaborative mindset; someone who loves to work with multiple stakeholders and deliver the best outcome for the client.
A team player with the ability to work autonomously.
Strong communication skills, attention to detail, professional and fun– someone who is driven, works hard and enjoys celebrating success.
A passion for media and motivation to continuously learn and develop.