Description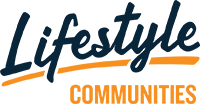 A little bit about our product and our people:
We are champions for facilitating a bigger life for downsizers.
We do this by building beautiful homeowner-centric homes around Melbourne and Regional Victoria, complemented by stunning facilities that engender connectivity and wellbeing.
We believe it's a privilege to walk alongside the downsizer and elevate the next phase of their lives, which is why we maintain a laser-like focus on best practice outcomes for our people and our product. This is underpinned by all the benefits you'd expect to find at an ASX300 listed company with over 20 communities (and then some).
These hallmarks of a publicly listed company are complemented by our insatiable desire to do things differently. If we're not serving up experiences that deliver a smile and wink, with a side serving of knowing nod and inspiration, we believe we're not doing our job.
We live for our people and we breathe surprise and delight moments into their days on the daily. And whilst we take our responsibility to our people and our product seriously, we do not take ourselves seriously. Seriously though, have you met Richard and Donna?! (click through to our TVC: https://www.youtube.com/watch?v=RmquHtpJh3w )
We're allergic to the earnestly bland and have a strong aversion to vanilla; unless it's infused into a candle or stirred into a cake. In our business, the colour beige begins and ends with our beige slacks and skirts.
But enough about our uniforms. And enough about us already! We'd love to hear more about you. What do you think about us? Just kidding. But if you've read this far, you must really really want to learn more about our new role. Which bring us to the next bit…
A little bit about you:
You are a high-performing individual and love both the scope and accountability that comes from working within a 'project' structure. As a 'Marketing generalist' you thrive on the variety of work that it involves. You can demonstrate excellent results from your experience across a variety of marketing activities.
You are driven by seeing results and meeting and exceeding project enquiry targets and take full accountability for your work. You think creatively about customer engagement, but are also structured in your thinking and enjoy 'the process' with very strong attention to detail.
You have the ability to identify areas for improvements and have the confidence to make suggestions openly and facilitate change. You are excited to think outside of the box and constructively challenge the business to be exceptional in all that we do. You treat everyone with respect and show humility within all interactions.
Your days will involve a little bit of this and that:
You will be responsible for leading the project marketing for Lifestyle Mount Duneed, Lifestyle Kaduna Park and a small selection of Established Communities. You will work shoulder to shoulder with our current Marketing Manager, Established on the creation and execution of all surge activity as required. You will also support the Head of Marketing and Group Marketing Manager on ensuring all parent brand marketing and communications are articulated to a standard commensurate with an ASX300 listed company and to a level that delivers the best possible outcomes for our homeowners, our customers, our staff, our board and our investors.
Lead all required marketing activity within your portfolio to achieve required lead targets for allocated established communities
Complete and present comprehensive and accurate Project Control Group (PCG) reports at PCG Meetings.
Ensure all marketing and communications campaigns are directly linked to the Lifestyle Communities brand and relevant Above The Line activity with respect to language, tone of voice and aesthetics.
Ensure the corporate pillars are embedded across each developing community and established community brand under your leadership.
Identify and communicate opportunities to improve the presentation of the Lifestyle Communities parent brand and project brands on-site and in-market as required.
Ensure the marketing budgets for all allocated communities are up to date and not adversely affecting the bottom line.
Review and approve all project marketing invoices as required. Raise POs in an accurate and timely manner.
Mentor all members of the marketing team as required, as a dotted line in parallel with their reporting lines.
What you need to be successful in the role:
Strong project marketing experience, particularly in the property industry.
Tertiary qualifications in Marketing (Bachelor or similar)
Ability to work autonomously and remotely
Excellent communication and interpersonal skills with the ability to build relationships at all levels.
A passion and determination to achieve measurable results
Travel is required to your communities, therefore you must have a full driver licence and your own vehicle.
What will success feel like?
In addition to fulfilling the requirements listed in this position outline you will be inspired and challenged, your learning curve will be steep, and you will genuinely believe in the purpose of the business and you will wake up eager to start the working day where your contributions are valued and rewarded.
If this sounds like you and you would like to join our team, please email your cover letter and updated resume via careers@lifestylecommunities.com.au to apply!