Junior to Mid Creative Team (Art Director / Copywriter)
Description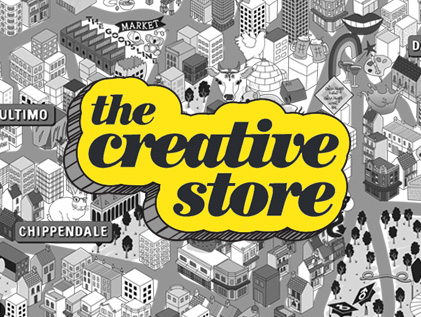 Are you a highly motivated Junior Creative Team (Art Director / Copywriter) duo looking for a great new agency? On offer is the opportunity to join a rapidly independent creative agency.
Our client is a leading independent creative agency based in Surry Hills, Sydney. Their working environment is fun, social and engaging, with flexibility to work from home or in their warehouse-style office space that is full of natural light.
This is the opportunity to put your creative ideas into action – and get them made! As a part of the powerhouse creative team, you will get the chance to produce interesting conceptual work that can live at the top of your portfolio. We are seeking creatives that can think conceptually, and write/art direct tactically. With the guidance of a creative director, you will develop work from a human insight, to a creative idea, to the final executions. The thoughts you storm up will be seen on TV, in the streets, on socials, and anywhere else you can think of. You will be working with leading creatives to create award-winning campaigns for a range of exciting clients.
The role
You will work across marquee Australian and global brands, crafting great creative ideas that intersect with culture.
You will be hands-on creating a range of outputs across multiple integrated campaigns. From TV ads, to out-of-home, to websites, presentations, digital, logos/branding, merchandise and physical events.
You will also collaborate with the wider creative, production and account service teams.
Desired Skills and Experience
AWARD School graduates are desirable, and/or those with agency experience (either in the creative department, or looking to transition into it).
Relevant tertiary degree.
A portfolio of strong conceptual creative ideas; either real work or spec/student work.
You will have craft fundamentals in either writing or design/art direction. You will be taking jobs from concept to rollout, with a high level of attention to detail.
Strong creative, problem solving and organisational skills.
Positive, flexible, self-motivated attitude with a willingness to learn and adapt on the fly.
If you are a skilled existing Creative Team– looking for your next move - apply now.
Send your CV and work to James Hunter at The Creative Store. Email James@thecreativestore.com.au, or call The Creative Store on (02) 8278 7514 for more details.
Visit The Creative Store website www.thecreativestore.com.au to view all our jobs online.