Description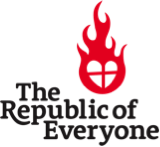 We believe the world needs more good.
At Republic of Everyone we work with companies that do the right thing and people who fight for what's good for 'we'over what's good for 'me'.
As a designer/creative with us, you will be working closely with the rest of the creative team to problem solve with both design and ideas. We are not a traditional agency/studio and run somewhere between the two in terms of the creative department's outputs.
We are looking for someone who is the right fit culturally, and has a keen interest in sustainability and saving the world through creativity. We need someone positive and enthusiastic.
You will play an important role in the creative department as our new junior designer. We are ready to train you and we hope to rely on your skills more and more as you learn and grow here. 
YOU ARE: 
A keen learner: We love teaching and training, so you don't need to know everything or be perfect at anything. But as a key member of the creative department, you will need to have a willingness to learn and a thirst for knowledge. Working in the sustainability sector certainly has its learning curves.  
Full of initiative: You also have the initiative to teach yourself and us new skills through project work.
A creative problem solver: You will need to ooze creativity. You will need problem-solving skills and be energised by design and creative challenges. We are a small team and often bounce ideas around with each other and expect your input. 
A teamplayer: You will be happy to take direction, as well as working autonomously at a task and take responsibility for projects.
Passionate about cause-related design.
SKILLS REQUIRED:
+ Previous experience in an agency/design studio in the creative department
+ Digital and print design
+ Adobe creative suite (Photoshop, Illustrator and InDesign) 
+ Keynote/Microsoft suite including Powerpoint
+ Good written and verbal communication skills
NICE TO HAVE:
+ Animation skills/After effects knowledge (++)
+ Illustration
+ Photography
+ HTML/CSS experience 
+ UX design/wireframes
AND GENERALLY WE'LL EXPECT YOU TO:
+ Take control and assume responsibility for projects under the supervision of the head of design/creative director.
+ Manage time, speak up when feeling pressured before deadlines are imminent.
+ Build a strong relationship with internal RoE team – Project Managers, Creative & Strategy – in order to achieve the best outcome for the client. 
+ Represent the agency culture internally and externally.
INTERESTED?
Send us your resume and portfolio. Plus, we'd love to hear your answers to these three questions:
+ Do you have any extracurricular activities or passion projects you could tell us about? 
+ Tell us about a time that you had to figure out how to overcome a problem by using initiative or problem-solving skills.
+ YOU TELL US!? – something awesome or great that will help prove you're a good fit for Republic of Everyone!
Please send your resume and answers to max@republicofeveryone.comand claire@republicofeveryone.com. 
Please note this is a permanent role, looking to start ASAP.