Junior Creative Team - Social
Description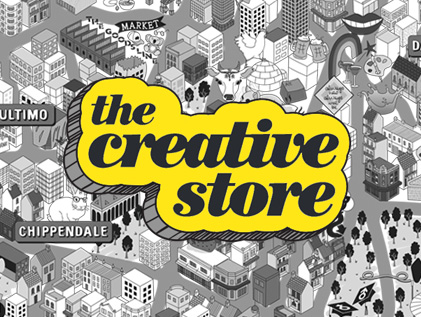 Are you a highly motivated Junior Creative Team (Art Director / Copywriter) duo looking for a great new agency? On offer is the opportunity to join a rapidly growing social creative agency.
Our client is a dynamic social agency that has been operating as an industry leader.  Located in Chippendale, Sydney, this is a very comfortable and friendly creative workspace.
This agency is looking for a motivated junior creative talent to help the business handle an ever increasing workload. They are a global socially led creative agency with more than 850 social experts in 15 offices. They are on the lookout for an established Junior Creative Team to join their expanding creative family. With a preference for an existing team (Copywriter + Art Director), however open to each individually. They need a pair of creatives with solid social agency experience, who understand the fast past nature of the social landscape. Demonstrable experience will be a must in landing this amazing opportunity.
You are someone who is comfortable and thrives through the presentation of your ideas to colleagues and clients. You will be a driven creative duo ready to kick goals and drive big idea's forward.
Team Contribution
Keep abreast with creative campaigns and creative news from the wider scene
Share your knowledge with those around you and use the expertise available to broaden your own development
Motivated team player
Assist with Creative Strategy and Tactics to enable outstanding visual content
Build the confidence of your teams to be adventurous and embrace ambitious ideas
Creative Contribution and Craft
Assist in producing big social ideas, ultimately, delivering world-class campaigns that are  powered by people
Able to style a campaign or execute in many different ways
Ability to be 'on brand'
Participate in the creative briefing process, providing insight
Accountable for delivery of outstanding design and style that is on time and on brief
Actively participate in and contribute to success in new business pitches.
On top of creating campaigns, you'll ensure that the final concept and style is cared for across every execution (of an idea). Staying 'on' until the end of a campaign ensures its success
Ability to provide support for YouTube, TikTok, Instagram shorts and FB/Twitter videos providing proposal/opinion on direction, scripts, flow and delivery
Calm under pressure and with a capacity to manage many projects simultaneously
An entrepreneurial and proactive approach to ideas – you make things happen. Able to see the opportunities beyond the briefs
Creative Reputation and Profile
Be a creative ambassador for this fun social agency
Deliver your ideas with confidence and conviction
Excellent presenting skills are an advantage: articulate, passionate, authoritative, charming, capable of instilling confidence.
Champion great copywriting and ideas to the rest of the agency – share knowledge
Relationship Development
Build strong relationships across the business
Collaborate and foster a shared agenda
Build effective relationships with Strategy, Account Management, and Production gaining confidence
If you are a skilled existing Creative Team – looking for your next move - apply now.
Send your CV and work to James Hunter at The Creative Store. Email James@thecreativestore.com.au, or call The Creative Store on (02) 8278 7514 for more details.
Visit The Creative Store website www.thecreativestore.com.au to view all our jobs online.