Description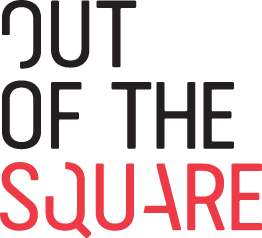 Can you DANCE (until you get a bit tired and need to have a sit?)
Can you code? Well, that's gonna be important too!
Out of the Square Media (OOTS) are looking for a talented Front-End Developer / Web Animation enthusiast to join our Digital team. We're looking for an experienced, innovative and passionate developer to produce quality digital experiences for our clients.
You will join a fun and engaging team with a work-culture that is unmatched in our region.
The eligible candidate will have skills in the following
WordPress / PHP
Semantic HTML following web standards
CSS / SASS
Responsive, cross-platform development
Javascript / jQuery
GIT / Version control
Adobe Animate CC / Google Web Designer
Gulp (or Grunt) tools
Expertise in front end design patterns and delivery optimization
Angular JS / React JS / Vue, etc.
Bonus skills:
Basic knowledge of image authoring tools such as Illustrator / Sketch
Proficient understanding of cross-browser compatibility issues and how to work around them
Strong skills in web-animation / SVG
Strong understanding of interactive experiences
Introverted and sarcastic in nature
Minor coffee addiction
Up to date knowledge of ad types
To be successful in this role you must have knowledge of the digital landscape, with a strong desire to create best-in-class digital experiences across mobile and web, and familiarity with building these experiences on a variety of devices / platforms. You must be a results-driven and self-motivated person who loves working in agile teams.
You must display a high level of accountability, and ability to remain flexible to evolving responsibilities and changing needs. You also must be creative and innovation-minded.
Interested? Then check us out at www.outofthesquare.com
Reports to: Head of Digital
Remuneration commensurate with experience.
We will do our best to get back to all applicants, but realistically it's likely to only be those that are shortlisted, sorry.
All applications will remain confidential.
Applications close: 5pm Friday 23rd February 2018