Description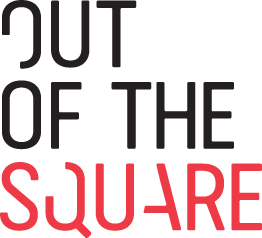 We are looking for a seasoned Front end Developer with a minimum of 3 years' experience, with keen attention to detail, a passion for user experience, technology and innovation. If you thrive in an exciting and dynamic environment, love collaborating on exciting projects and want to be part of a fun team at one of Newcastle's leading agencies then we want to hear from you. Finding the right person is just as important as finding the right skills and we are on the hunt!
What will you do in this role?
Develop web application user interfaces using HTML, Javascript and CSS
Help inform designs with a strong focus on usability, and further refine existing designs to improve user experience
Write maintainable and well-structured code
Contribute in all phases of the development lifecycle including ideation, code reviews, basic testing and ongoing support
Collaborate with relevant departments to execute integrated campaigns and projects
Develop wireframes/prototypes and advise creative teams on latest digital design trends and standards
Assist with advising on quotes and scope of works integrating across teams to ensure all projects are delivered on time and on budget
Be part of the brainstorming, creative problem solving and idea sessions
Be willing to help wherever required, be a team player and like to have a good laugh
Who are you?
You are an experienced developer who's constantly looking at ways to further your own work and progress yourself to reach new levels in your career. You're obsessed with UX and using next generation technology to help clients.
Ideally a minimum of 3 years' experience as a Front End Developer (we would love to see samples of your work)
Strong HTML / CSS and Javascript skills required
Experience in wire framing, prototyping and digital design and familiar with related software/tools (i.e. Sketch, InVision, Illustrator, etc)
Passionate about UX/UI with a focus on mobile first
Ability to convert complex requirements into intuitive 'human centred' designs
Meticulous attention to detail; coupled with analytical and problem-solving skills
Ability to work individually and as part of a team
IT and/or Design degree preferred
Experience in online animation a bonus!
What are the perks?
Amazing, fun open-plan office with the most incredible harbour views
Located in the vibrant East End with easy access to public transport and parking
Monthly health bonus
Additional leave day provided on your work anniversary
Training and support provided to develop your personal and professional goals
A coffee snob's dream location surrounded by cafes a-plenty
Regular social events, cheese plates and bake-offs
A generally vibrant, fun-loving, creative family to be a part of
Who are OOTS?
OOTS is an award winning ideas agency. We're what used to be called an advertising agency. These days it's about so much more than that. We're all about the ideas, strategy and driving serious results.
At OOTS we love the thrill of birthing ideas and sending them out into the world. This, coupled with the urge to make something awesome from literally nothing is what gets us up in the morning. Sometimes we can't believe this is actually a job.
If you want to get a good feel for what it's like around here, check out our website or stalk us on social media ;)
If this sounds like you and you like the sound of us, then apply now and get in touch!
Interested? Then check us out at www.outofthesquare.com
This position reports to: Senior Digital Strategist
Remuneration commensurate with experience.
We will do our best to get back to all applicants, but realistically it's likely to only be those that are shortlisted.
All applications will remain confidential.
Applications close: COB Friday September 7th 2018
Please send your application to :
Martin Adnum
Out of the Square Media Pty Ltd
marty@outofthesquare.com.au
02 4929 6640