Executive Producer – Experiential & New Media
Description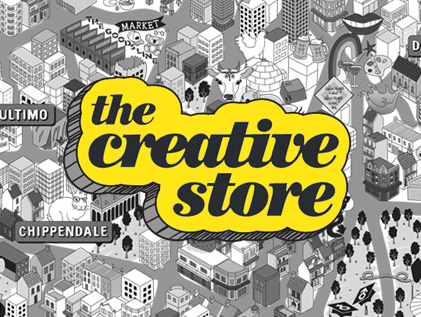 Are you an experienced Executive Producer within the experiential space?
Would you like to be part of one of Sydney's most sought after creative studios?
Do you have producing experience across interactive and immersive media for mobile, web and other new media channels?
Based in Redfern, Sydney, our client is one of the country's most sought after creative studio meets production house. They are seeking an experienced Executive Producer - New Media & Experiential to join their talented team.
This role works closely with the Creative Director and Strategy Director to scope, quote and secure incoming projects, facilitate resourcing, provide cost estimates, delegate to a team of talented artists and contractors – seeing each project through from start to finish to ensure outstanding creative quality.
The role scope includes:
Lead the production of a wide range of digital, technical, technological, new media and experiential projects
Work across digital applications, mobile apps, microsites, interactive experiences, augmented reality, digital placemaking and other new media projects
Take briefs from clients and foster long-lasting relationships through excellent communication and interpersonal skills
Coordinate and participate in the development of creative concepts and technical requirements
Prepare accurate scopes, quotes, schedules and status reports
Provide presentations, cost estimates, quotations and monitor budgets
Ensure all work is of exceptional creative and technical quality, exceeding client requirements and expectations
This is a leadership role within an exciting business – we are seeking at least 10 years of experience with expertise in Experiential and with an agency background. You should have solid knowledge of creative technology and strong technical experience, related to design, new media, mobile app development and immersive experiences. You will bring excellent attention to detail with the ability to work well under pressure, as well as a pro-active, can-do attitude with excellent creative problem-solving skills.
If you are an Executive Producer looking to create work at the top of its game – then this is the role you have been waiting for.
Send your CV and any relevant work to Lauren Juska at The Creative Store, email Lauren@thecreativestore.com.au or call The Creative Store on (02) 8278 7514 for more details.
Visit The Creative Store website www.thecreativestore.com.au to view all our jobs online.