Digital Traffic Manager / Integrated Digital Producer 
Description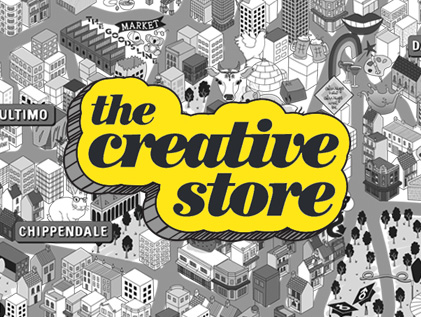 Are you a digital product savvy Producer or Production Manager with excellent traffic management skills?
Do you thrive when supporting a busy workflow across creative and digital developer teams?
Would you enjoy working as part of an entrepreneurial product development, and cross-functional technology group?
We are proud to present this unique new opportunity in the form of a Digital Traffic Manager/ Integrated Digital Producer, as part of this strategic consultancy with offering across consulting, marketing solutions architecture and intelligence as well as digital products. With offices based in Leichardt, Sydney this role promises the chance for variety as well as growth, given the highly entrepreneurial spirit of the business.
This is a full time and permanent position – a crucial new member that is responsible for the overall production and execution of digital and marketing campaigns for clients and for special projects for the in-house digital SaaS product.
The day to day will include:
Lead cross-functional teams to deliver digital campaigns and projects on time and on budget
Manage project timelines and budgets, and ensure that all deliverables are of high quality
Act as the main point of contact for internal and external partners, and coordinate with them to ensure the smooth execution of projects
Stay up-to-date with the latest digital marketing trends and technologies, and make recommendations for how to incorporate them into projects
Work across a wide range of Blue Chip clients, brands, campaigns and products
Research and implement production innovations for streamlined delivery strategies
Quality control including oversight of departmental QC requirement i.e. testing campaign deliverables and captured issues
A level of UX design understanding to ensure products are delivered as user-friendly as possible
Work with Product Team stakeholders to identify, plan and implement new features and functions
Work with the Product Team across the roadmap and development release of new product features
Resource management, how to utilise development resources to deliver BAU and improvements
As the ideal candidate you will have a strong understanding of digital marketing campaigns, technical development requirements, SaaS product planning, development, and email marketing. You will also have a proven track record leading cross-functional teams and be comfortable working in a fast-paced, process and deadline-driven team environment.
Other skills and experience required include:
Minimum of 4-5 years of experience in digital production, preferably in Product, agency or in-house team
Strong understanding of digital marketing, technical development, SaaS product services, email marketing
Excellent project management and organizational skills
Strong communication, team management coordination skills
Experience with management tools like Asana, Slack, Jira, Lucid Charts, Google Cloud Products, etc
This is an exciting opportunity to take your career to the next level and outside the world of agency.
If you are naturally curious and hungry to learn then you will be in good company in this role - we would love to hear from you.
Send your CV to Lauren Juska at The Creative Store, email Lauren@thecreativestore.com.au or call The Creative Store on (02) 8278 7514 for more details.
Visit The Creative Store website www.thecreativestore.com.au to view all our jobs online.