Description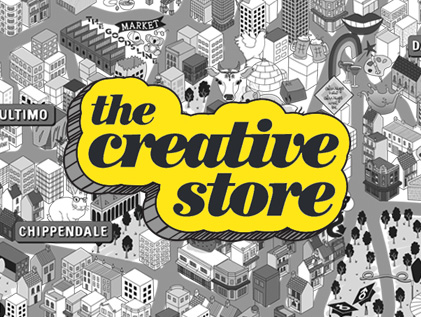 Our client is an independent integrated advertising agency located in central Sydney.  They create brands, campaigns, technology and environments that enable customers to engage and transact - offering a complete range of services that ensures marketing meets sales and supports the process of customer conversion.
They are on the hunt for a passionate digital operator, looking to further expand their skill set for this client facing, multi-channel, performance focused role.  You will have 2 – 3 years agency experience with at least 1 – 2 years working specifically on digital media (social media / paid media).
You will have a passion for media and a thirst for knowledge in everything digital and looking to use your existing skill set to add value across the digital spectrum.
On a day to day you will be:
Managing digital campaigns with a focus on Search, Social, Mobile, Display.
Using campaign management tools to set up and manage client campaigns within Adwords, Facebook,
Doubleclick, DBM and Datorama.
Responding to campaign briefs and ensure campaign delivering: tracked properly, ongoing optimisation,
budget alignment, contribution to insights in post campaign performance reviews.
Managing multiple campaigns, efficiently managing your time.
Working with the internal team to ensure campaigns are tracked properly, ongoing optimisation, contribution to insights in post campaign performance reviews and reporting.
Forming and maintaining close relationships with external client contacts in an effort to provide the best
possible customer service
Regularly checking and updating finance tracking to manage media budgets / planning parameters, working with the Finance team to oversee monthly billings.
Communicating with creative agencies to ensure all creative assets are provided on time and to the correct standards, including creation of material specs & instructions
Building strong relationships with Publishers, building goodwill and trust.
You will enjoy and be experienced managing end to end digital campaigns in Search, Social,
Display, with a proven track record of planning, executing, reporting, optimising and insights.
A strong attention to detail is required along with excellent time management skills and you will be comfortable in a semi technical and client facing position.
Working under the guidance of the Senior Digital Account Manager and Group Account Director, this is an outstanding opportunity to hit the ground running in a role focused on the media strategy planning process, managing the translation of presented strategies into detailed and innovative plans, following each campaign through with analysis of digital results and providing key insights and recommendations.
If you are looking to work with a switched on agency and have the ability of working independently as well as collaboratively in a small team, send your CV to Louise Lawton at The Creative Store, email Louise@thecreativestore.com.au or for further information call The Creative Store on (02) 8278 7514. Reference Job: 366.
Visit The Creative Store website www.thecreativestore.com.au to view all our jobs online.