Designer Director - Branding
Description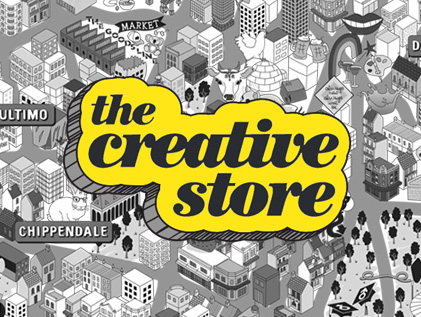 Are you a Design Director capable of high-quality execution and have a deep understanding of branding?
This agency is a brand and creative studio that believes in the potency of positive brand chemistry. With strategic thinking and a commitment to meaningful design, they have managed to build an international reputation for crafting high-quality, effective brand solutions for clients big and small.
This is a rare and exciting opportunity for someone to step-up into a Design Director / Senior Branding Designer position role.
We have partnered with this excellent studio to assist in finding a Design Director / Senior Brand Designer. You will bring a deep understanding of Brand and design along with relevant experience to lean upon. As a Designer Director, you are responsible for the conception and execution of high-quality, creative. You are innovative and collaborative. You know how to be a gatekeeper of the Creative Director's vision and be expected to know how to design, adapt, rationalize, defend and approve work on brand standards. You will work closely and collaboratively with the Creative Director, Strategists, Copywriters and Project Managers to develop innovative, creative work for the client. You should be confident in your craft skills, meticulous in the details, and eager to learn new tools and techniques.
As their new Design Director, you will be responsible for:
Lead projects from start to finish that satisfy a creative brief
Collaborate and or manage multidisciplinary teams including project leads, writers, strategists, designers, and digital marketing specialists
Convey creative ideas and build strong relationships with the creative team and clients
Develop graphic content, illustrations, and infographics
Develop new brand identities and campaigns based on strategy with thoughtful storytelling
Offer and receive direct client feedback to improve the work
Review work, troubleshoot, and provide feedback to other team members
Generate original concepts with rationale
Possess the ability and willingness to quickly adapt to new technologies and tools
Interpret and implement the design using existing brand guidelines across a variety of categories
Exercise a continuous learning approach to keep skills and industry knowledge fresh and current
Apply knowledge of current digital and social trends
Understand digital and social trends and performance, and use data and best practices to inform the work
Create cohesive multi-channel digital content that aligns with larger brand stories
Work remotely and be available to meet and collaborate in person and/or via web
Experience required:
4-year degree or certification in design or related field of study, and/or 5+ years of experience as a director-level graphic designer in branding and marketing communications preferred
Experience developing new brand identities or an adjacent discipline(s) applying branding strategically across multiple channels
Proven experience working for creative agencies
Excellent oral and written communication skills
Strong organizational skills, impeccable attention to detail, and personal accountability for the quality and timeliness of work
High proficiency in Adobe Creative Suite (specifically with InDesign, Illustrator, Photoshop, and Acrobat)
High proficiency in Keynote for client presentations
Familiarity with a breadth of creative and production management tools for file builds and asset management: Google, Slack, Dropbox, etc
In return, this position allows you to work with an excellent international branding agency, which is constantly growing and work with a great list of clients. This is a unique opportunity for professional growth, where you can see your impact immediately felt throughout the business.
If this is the role you have been waiting for – we would love to hear from you.
Send your CV and work to James Hunter at The Creative Store, email James@thecreativestore.com.au, or call The Creative Store on (02) 8278 7514 for more details.
Visit The Creative Store website www.thecreativestore.com.au to view all our jobs online.