Design Lead / Senior Graphic Designer
Description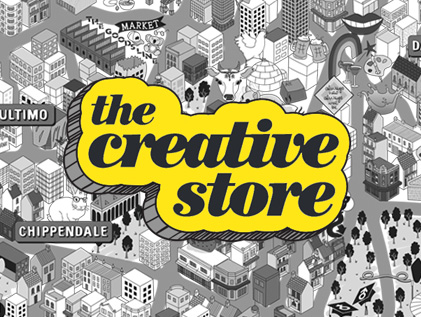 Are you a creative problem solver? Are you naturally curious?
Do you live and breathe branding and forward-thinking design solutions?
We are on the lookout for a passionate Design Lead / Senior Graphic Designer with a razor-sharp creative eye to join our fast-growing team of talented creative thinkers, doers, and great people. This is an exciting opportunity to work on a diverse and portfolio-defining group of FMCG, Alcohol, Luxury Fashion and Government clients, within an integrated agency that prides itself on its culture and people-first philosophy. The role offers designers plenty of scope to get their hands dirty on deliciously varied and revered group of clients. You will bring 7 years of experience and a portfolio demonstrating projects including: brand, integrated advertising, content, social and shopper.
Qualifications:
Bachelor's degree or equivalent experience in Graphic Design
7+ years of design experience in a creative agency or marketing environment
Skills:
Must have essential software proficiency: Adobe Photoshop, Adobe InDesign, Adobe Illustrator, Microsoft Office
Highly appreciated software proficiency: Adobe After Effects, Adobe Premiere, Adobe XD
Present a portfolio that demonstrates you are innovative in your approach, showing examples of your work across a broad spectrum of real world projects including: brand, integrated advertising, content, social and shopper
Strong typography skills and layout design
Illustration skills are appreciated
Highly competent in preparing final artwork files to despatch to print or digital partners
Ability to multitask and work in fast-moving environment – works well under pressure
Experience in leading and nurturing a design team with direct reports
Guide and motivate a team of designers, providing feedback on their designs and creative ideas in a constructive and positive manner
Work with senior clients and consult on key strategic projects
Experience working on New Business pitches
A high standard of presenting and exceptional attention to detail with strong grammar and writing skills
Champion a positive and optimistic creative culture
Quality and timely execution of tasks is paramount
Reasonable knowledge of the creative production process and able to make recommendations in line with realistic budgets.
Knowledge of process and disciplines within a creative agency environment
Can-do attitude with a career focused nature
Benefits:
Regular WFH days on Thursdays
Opportunity to work remotely up to 2 weeks of the year
Extra leave days including Mental Health, Birthday and Passion Project leave.
Culture Club social events that the whole agency gets involved in planning
Annual "Retreat" every year focusing on team building (and relaxing!)
Big focus on mentoring, training and development
This might just be the opportunity you have been looking for. If this position sounds perfect for you, apply now.
Send your CV and work to James Hunter at The Creative Store. Email James@thecreativestore.com.au, or call The Creative Store on (02) 8278 7514 for more details.
Visit The Creative Store website www.thecreativestore.com.au to view all our jobs online.