Description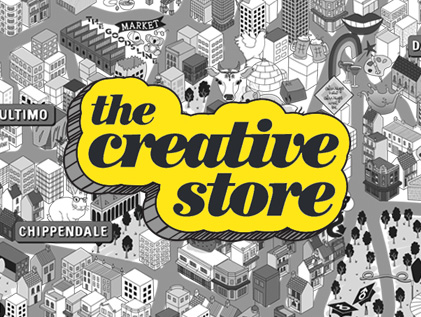 Are you a Design Director looking for a great new agency role? Or maybe you are an Art Director looking for your next career move?
Our client is a brand and marketing agency with offices across Sydney, Melbourne and Brisbane. They are working closely with major asset owners, developers and local councils to help transform the property market!
The Sydney team is rapidly expanding, and they are looking for an ambitious Design Director to get involved with generating concepts, contribute to the strategic process, develop a team of junior to mid weight creatives and working with the Creative Director to drive exceptional creative outcomes.
In addition to having an outstanding design craft, you will be a creative who can guide the rollout and delivery of major campaigns and brands. You will also need to be a motivated self-starter, keen to push great ideas then craft them up, and pitch your award-winning idea to clients. In return you will receive dedicated mentoring and coaching, work in a studio with no career ceiling and be part of their harmonious and diverse culture.
Applicants must have the following abilities and experience:
• Demonstrated experience in a similar role within property branding and/or marketing
• Highly conceptual thinker with flawless executions
• Communicate strong rationale for your concepts
• Think and design strategically to inspire and engage audiences
• Provide constructive feedback on your own and others work
• Produce creative that reflects or instils distinctive and considered brand personality
• Strong lateral thinking and design craft
• Proficient in InDesign, Photoshop and Illustrator
• Excellent pre-production and art direction skills
• Comprehensive understanding of production techniques and possibilities
• Comprehensive knowledge of ongoing creative trends and international design
• Proven experience running and coordinating multiple projects simultaneously under pressure
• Strong presentation skills with the ability to confidently articulate the vision to clients
• A solid understanding of marketing for commercial outcomes
• A creative talent with a proven track record of delivering integrated campaigns and brand identities
• Able to work to tight deadlines yet deliver beautiful work
If you have had extensive experience working within property and tick all of the above boxes, we want to hear from you!
Send your CV and work to Stephanie Shone at The Creative Store, email Stephanie@thecreativestore.com.au or call The Creative Store on (02) 8278 7514 for more details.
Visit The Creative Store website www.thecreativestore.com.au to view all our jobs online.