Creative Team / Copywriter / Art Director 
Description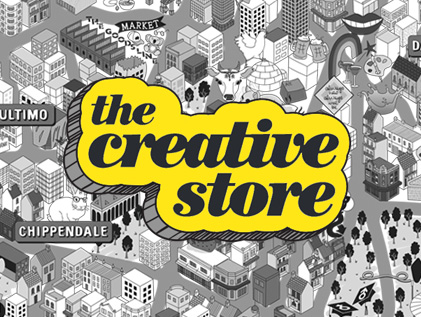 Are you a trailblazing Creative Team (Art Director / Copywriter) duo looking for a great new role? On offer is the opportunity to join a rapidly growing social creative agency.
Our client is a dynamic social agency that has been operating as an industry leader.  Located in Chippendale, Sydney, this is a very comfortable and friendly creative workspace.
This agency is looking for motivated senior creative talent to help the business handle an ever increasing workload. They are a global socially led creative agency with more than 850 social experts in 15 offices. They are on the lookout for an established Mid to Senior Creative Team to join their expanding creative family. With a preference for an existing team (Copywriter + Art Director), however open to each individually. They need a pair of creatives with solid social agency experience, who understand the fast past nature of the social landscape. Demonstrable experience will be a must in landing this amazing opportunity. You are someone who is comfortable and thrives through the presentation of your ideas to colleagues and clients. You will be a driven creative duo ready to kick goals and drive big idea's forward.
You will be responsible for:
Liaising with clients
Campaign ideation across all platforms
Staying current with new media trends to provide clients with ground-breaking work and to stay one step ahead of competitors
Inspiring and mentor junior creatives
Pitch and win new business
Skills required:
A minimum of three years experience in a creative agency
A portfolio that proves how your conceptual skills that lead to inspiring creative work Awards, a bonus
A flair for visual storytelling
Skills in Creative Copy (CW)
Exceptional design skills (AD)
Proficient with creative programs such as the Adobe Creative Suite as well as presentation software, especially Google Slides (AD)
Photography, illustration, and editing knowledge, a bonus (AD)
Culturally tuned-in
Deep knowledge of social platforms
Self-initiated and accountable
Great presentation skills
Work well under pressure
Team players, open to collaboration and constructive feedback
If you are a skilled existing Creative Team– looking for your next move - we would love to hear from you.
Send your CV and work to James Hunter at The Creative Store. Email James@thecreativestore.com.au, or call The Creative Store on (02) 8278 7514 for more details.
Visit The Creative Store website www.thecreativestore.com.au to view all our jobs online.