Creative Services and Studio Manager
Description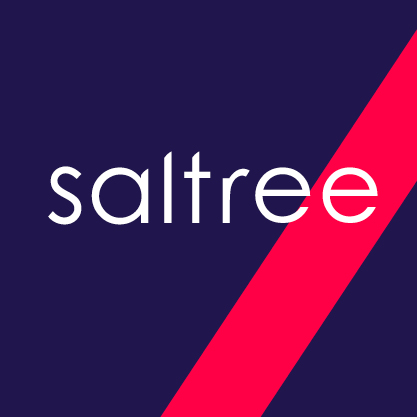 Want an exceptional leadership role in a thriving creative agency without the politics? As the Creative Services Manager you will play a pivotal role in leading and managing the day-to-day operations of our rapidly growing, tight-knit team. You understand that the secret to getting sh!t done is razor sharp work-flow planning, switched on financial management and being the ultimate team whisper. Itâs you that keeps Saltree at the top of client Christmas card lists.
Answering directly to the Executive Creative Director, day-to-day your role involves planning & managing the agencyâs overall workflow schedule; ensuring on-time delivery and profitability of each project; project management (aka ensuring the team has what they need to get the job done); updating and managing online schedules; developing estimations plus quality control of artwork and proof-reading.
Whilst this is a full-time role, we are open to offering flexible hours. This role is ideal for someone who is yearning for the agency buzz without the sweat-shop hours and stress.
If you are ready to step up, and your organisational skill borderline OCD, then we would love to hear from you.
Responsibilities
Studio Management
- Planning, forecasting & management of studio workflow, traffic, deadlines & staff allocation
- Continual development of studio workflow best practice policies
- Staying ahead of workflow efficiency trends & best practice
- Organising team meetings and leading daily production WIP meetings
- Managing deadlines to ensure on-time delivery and profitability of studio projects
- Ensuring all components to run the job are received prior to the project start date
- Briefing in teams with regards to topline executional jobs (do X to get Y by Z timeframe)..
- Managing the day-to-day communications on projects between team and clients
Account Management
- Managing day-to-day client & supplier communications for key accounts & projects
- End-to-end project management and profitability of assigned client accounts
- Developing and managing basic estimations & setup of job bags on server & WorkflowMax.
- Accurately recording key docs & updating WFM during project lifecycle
- Ensuring accurate time management / timesheets for entire studio team
- Proof reading and quality control of artwork and marketing collateral
Required
- Min 3 to 5yrs in similar role within creative agency environment
- Extensive experience with traffic planning, studio management and project management
- Experience with online traffic management software
- Understanding of digital and print production processes
- Strong project handling skills (sourcing components to run a job)
- Fastidious attention to detail (grammar, spelling etc)
- Easy going, personable grounded disposition
- Strong written and verbal communications skills
Beneficial
- Finished art or creative production background
- Account management and/or handling skills
- Workflowmax experience
- Creative collaborative mindset (likes to get involved)
- Love of food
Availability
Immediate start
Applications
Send your CV and 3 paragraphs of your most memorable career achievements to Libby at studio@saltree.com.au by 5pm Thursday 25th January 2018. Open to Australian residents only.
About the agency
Saltree is a full-service integrated Brand Communications agency based in Prahran that is about pushing the edge to build brands that make clients money. Specialising in brand, TTL marketing and digital communications for the Food, FMCG, Arts, Trave and B2B Corporate sectors, strategy lies at the heart of everything we do. We dig deep, ask the right questions, push the right boundaries and never settle for just "ok".
If you are looking for more than just a job in a thriving agency that puts integrity before profit and values open-minded collaboration, then we would love to hear from you!