Description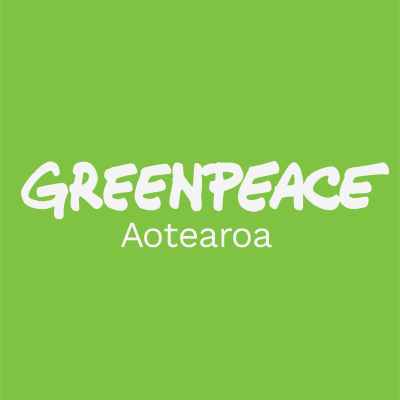 Are you an experienced Creative Producer with a multi-disciplinary knowledge, looking to put your skills to work for a bigger purpose? Do you have an eye for budgets and industry production realities, but also keen to get involved in the strategic and conceptual development?
Help bring a broad range of creative ideas and tactics to life, as part of an exciting innovation team at Greenpeace Aotearoa.
Work on a cutting edge creative project that contributes to protecting the environment
Hybrid working (at home and in office)
Fun, diverse and inclusive workplace culture.
18 Months Fixed Term, full time contract until Aug 31, 2024. 
Greenpeace is an independent campaigning organisation, which uses creative confrontation to protect Earth's ability to nurture life in all its diversity. Joining Greenpeace puts you at the centre of the fight for the environment against big polluters and climate change.
As the Creative Producer for the Green Ideas Project, a special innovation and research 'lab' within Greenpeace Aotearoa, you will bring to life a wide variety of multi-disciplinary creative tactics to help achieve Greenpeace's mission of a green and peaceful world.
You will have a blend of project and production management experience, with strong creative and strategic vision. You'll have a can-do attitude and thrive on solving challenges to see ideas brought to life.
You will have the experience and pragmatic, detail-focused skills to develop production plans and budgets. Your deep creative industry knowledge and networks will allow you to find the perfect suppliers and creatives to deliver a range of outputs.
But this is more than a nuts-and-bolts-and-spreadsheets role. You will be able to take on board the broader strategic- and research-driven approach of the project, understand and champion the creative vision of the tactics, and support the Creative Lead with input and advice.
Key Tasks
Help develop tactics for the project, providing strategic and creative input to the development of ideas.
Find and brief suppliers and freelancers e.g. film production, designers, photographers, artists and more.
Project-manage the delivery of creative tactics - including timelines, work plans and budgets - and ensure they are delivered on time and to a high quality.
Solve problems, corral the team and wrangle suppliers to make sure tactics come to fruition no matter what.
Outreach to new suppliers and networking to continue to develop the pool of creative talent available to the project.
Full Job description and application form available on our website jobs.greenpeace.org.nz
This is a full-time role (37.5 hrs) based in Tāmaki Makaurau Auckland.
Our salaries are competitive within the not for profit sector. The range for this role is $68,000 - $72,000 with room to move for the right candidate.
Greenpeace Aotearoa is not your average equal opportunity employer. We commit to engaging in courageous conversations and promoting diversity to bring an environment that is dynamic, open, and welcomes all creativity.  We are a diverse team united by our goals, and you could be the next person to join in our commitment to protect our environment for generations to come.
Please apply only through jobs.greenpeace.org.nz/o/creative-producer (not through the button on this page)