Creative Director - Branding
Description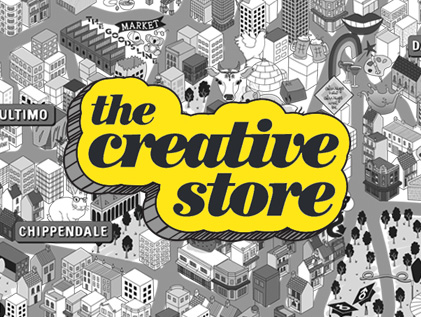 Are you looking for the chance to step up in your career and take the next step into leadership?
This is a well-established midsized branding agency, looking for a skilled Senior Designer ready for more responsibility.
This is a rare and exciting opportunity for someone to step-up into a Creative Director role – perfect if you have done your time as a Senior Designer/ Creative and ready for the next level.
This is a well-established creative agency that is at the perfect size – big enough for great structures and processes, but small enough that you can have a really big impact.
This exciting agency creates on-point branding and collateral for a range of clients. You will lead ideation and development of all creative outputs for this agency, also leading a small team of creatives. Working closely with their clients and managing briefs you will have a lot to bring to the table. A strong understanding of Branding and being able to work to deadlines are a must. You will be tasked with driving the core creative ideology of the company and imbedding that ideology into the process and ensuring it is adhered to within the group. This is a very exciting role in a group at a time of expansion.
As their new Creative Director, you will be responsible for:
Lead ideation and development of all creative outputs for the agency
Ownership and representation of the creative outputs to clients
Prepare briefs and brief key internal and external suppliers to achieve the agreed creative vision
Provide feedback and direction to relevant resources to ensure the achievement of the creative vision
Drive the core creative ideology of the company
Embed that ideology into the process and ensure it is adhered to
Improve client relationships
Undertake regular conversations with leadership to maintain external relevance and competitiveness
Superior knowledge of brand and marketing concepts
Understanding of business concepts
An existing network of qualified relationships with suppliers and clients
Experience required:
7+ years demonstrable experience developing design, creative or in a similar role
3+ years demonstrable experience managing a creative team to achieve creative outcomes
In return, this position allows you to work with an excellent small to medium branding agency, who are constantly growing and working with a great list of clients. This is a unique opportunity for professional growth, where you can see your impact immediately felt throughout the business.
If this is the role you have been waiting for – we would love to hear from you.
Send your CV and work to James Hunter at The Creative Store, email James@thecreativestore.com.au, or call The Creative Store on (02) 8278 7514 for more details.
Visit The Creative Store website www.thecreativestore.com.au to view all our jobs online.