Creative Director / Art Director - Experiential
Description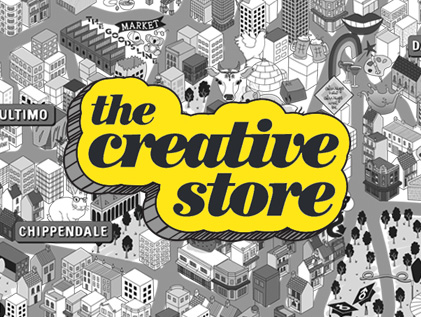 Our client is a fully integrated global experiential marketing agency.  After a period of growth, the Sydney agency is on the lookout for their next Creative Director.
This exciting agency creates experiences that inspire and motivate. They provide strategically led creative solutions for live, online and digital environments. They are currently on the lookout for a Creative Director / Art Director who has specific experience in experiential marketing, events, activations and social media marketing with some knowledge of production, i.e what can and can't be done within different budgets. You would have likely also played in a more traditional above/through-the-line from time to time.  This is a full-time opportunity with a key player in the experiential space in Australia.
As their new Creative Director / Art Director you will be responsible for:
The creative vision and output of client projects
Working with all project stakeholders, the Creative Director is expected to understand our clients' objectives and the strategic opportunity to develop creative solutions which solve the client's business problems
The Creative Director should foster respect from subordinates, peers, management and clients alike, through thought leadership, creativity, industry knowledge and best practice
Minimum eight (8) years design experience in corporate, creative or similar discipline
Experience interpreting briefs and providing advice and expertise to internal and external stakeholders
Design and storytelling sensibility, with the ability to turn creative concepts into powerful communication
Computer knowledge in PowerPoint, Photoshop, Illustrator, Acrobat and relevant design programs
Strong experience in client relations and management
Ability to develop customer journey mapping for the entire live and digital experience lifecycle
A strong creative eye, with an ability to input into the creative process
A decisive mind and process/approach
Excellent attention to detail and accuracy
Excellent cultural knowledge
In return, this position allows you to work with an excellent agency in the experiential space, who are constantly innovating and exceeding the needs of their impressive client list. This is a unique opportunity for professional growth, where you can see your impact immediately felt throughout the business.
If this is the role you have been waiting for – we would love to hear from you.
Send your CV and work to James Hunter at The Creative Store, email James@thecreativestore.com.au, or call The Creative Store on (02) 8278 7514 for more details.
Visit The Creative Store website www.thecreativestore.com.au to view all our jobs online.