Description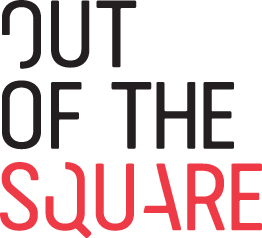 WHO ARE WE?
Our well established Newcastle based Creative Agency is looking for some great new talent. We are continuing to undergo growth and wish to build on our passionate team of professionals. With an enviable list of National and Local clients along with the fact we are based right in the CBD, seconds from cafes and the beach. Out of the Square provides the 'Goldilocks' solution – big enough to deliver a full range of marketing services, yet small enough to actually care about our clients and team.
THE ROLE: THINKER, DOER, ACTIVATOR!
We're on the hunt for an additional Creative Director to complement our growing client base.
As a well established agency of 20 years we continue to partner with local and national blue chip clients. Situated in the heart of a thriving city between the Harbour and the beaches we encourage a work / life balance that contributes to our ongoing success.
We want to see your proven record from the big idea down to execution, working across fully integrated multi-platform campaigns. Clearly show how you can join our creatives in leading brainstorms and just as importantly be hands on in production and leading design.
From digital campaigns and content to wordsmithing and direction, be part of a team that has built success on insight-driven creative.
Leave your ego at the door and say howdy to a vibrant and productive agency.
ESSENTIAL:
Minimum 5 years genuine agency experience
Demonstrated success in agency client services
Solid understanding of modern, multi-channel, integrated marketing approaches
Experience with pitches and client development
Strong strategic thinker, communicator and presenter
Reliable, honest and real
Closing date 5pm November 26, 2017
We will do our best to get back to all applicants, but realistically it's likely to only be those that are shortlisted. All applications will remain confidential.
If you believe you are the special person we are looking for we'd love to hear from you!