Description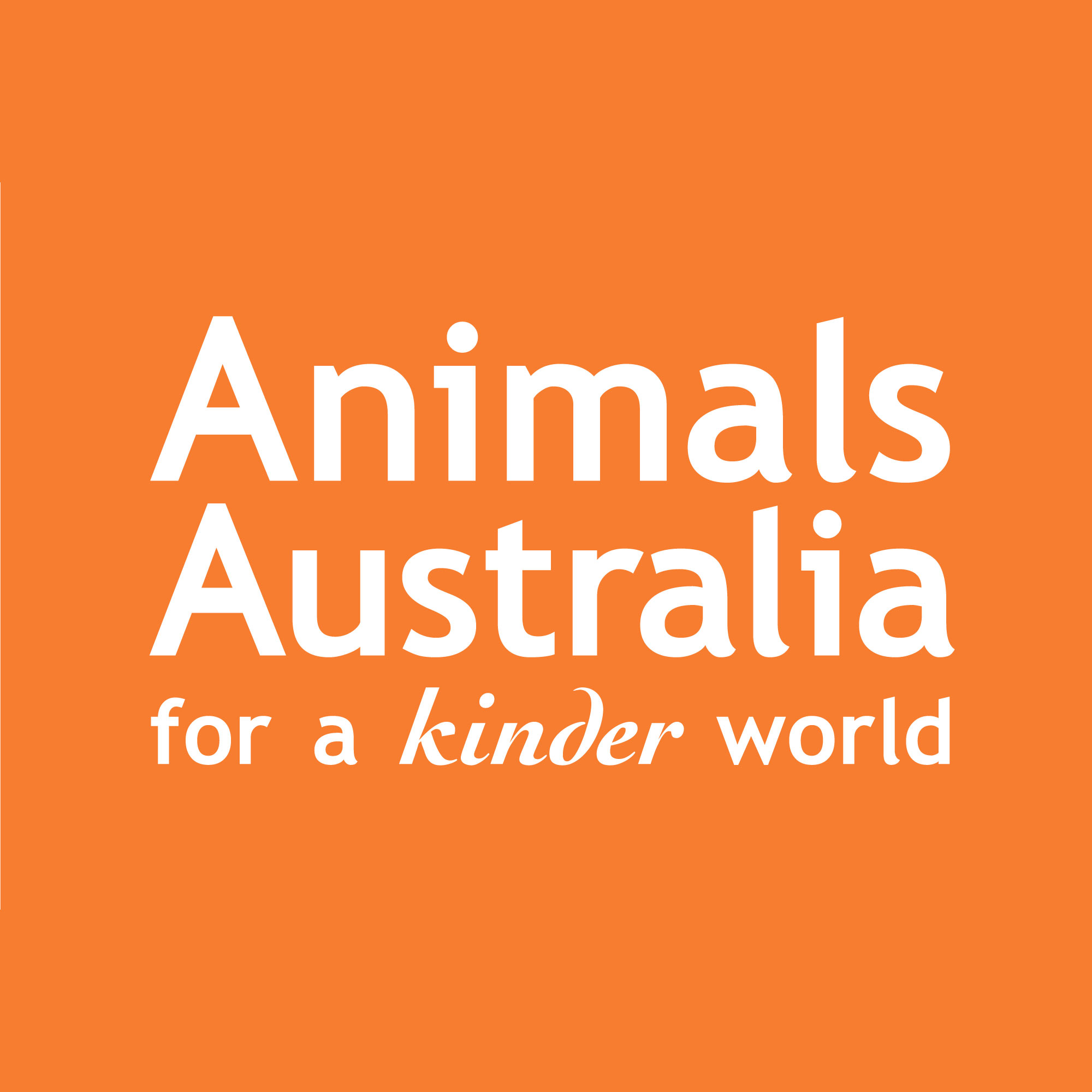 Animals Australia works tirelessly to protect the most abused and defenceless animals in our society. Our award-winning national campaigns and unique investigative work have awakened millions to the suffering of animals in factory farms, the live animal export trade and the greyhound racing industry, while forcing unprecedented industry and government reform. Each victory for animals is underpinned by a strong and proactive supporter base. 
The Role
Animals Australia is looking for a Creative Director to inspire our small but incredibly talented team of thinkers and doers to move mountains for animals. The team at Animals Australia are some of the most passionate you will meet, and they are the best at what they do, which means creative ideation is highly a collaborative process for us. You will be capable of leading and growing a passionate and high functioning creative team of design, video, social and digital experts. We are all about making an impact by pushing the boundaries of design and digital advocacy to achieve the greatest outcome for animals.
Skills required
We produce most of our collateral in-house, which means you will use your in-depth knowledge of the creative process, proven prioritisation and planning skills to manage a wide range of projects from conception to completion. Since the start of this year we have built a highly interactive new recipe website, overhauled our print vegetarian starter kit, launched innovative digital platforms to inspire action for animals, produced nation-wide billboards, and much more.
Combining creativity, business understanding and strategic thinking, you will ensure high-quality creative output that supports our strategic objectives. Keeping on top of trends and best practice, you set out to lead a team to produce work on the cutting edge of digital advocacy. Your extensive experience, innovative thinking, and creative intelligence mean that you can direct creative vision, though you prefer collaborating with your team. As their manager and mentor, you will brainstorm with them, incorporate and build on the team's ideas. You are as passionate about great concepts as you are about coaching your team and continually growing their ability.
When projects are underway, you use your demonstrated problem-solving skills and your ability to think innovatively to guide the team through the creative process and help them navigate roadblocks and uncertainty. You'll also act as a sounding board for the team's suggested process improvements and empower them to take increasing ownership of the creative process, turning the team into a well-oiled machine.
Things can get busy and where there is a need, you don't mind jumping on the tools yourself. You still know the Adobe CC in your sleep and a solid understanding of copywriting and video-editing is also part of your repertoire.
Using your excellent communication skills and ability to speak the language of designers, developers, video-editors, social media experts and translate it for non-technical people, you support cross-team collaboration. Your stakeholder management skills and close collaboration with the campaigns and fundraising teams are paramount to ensuring our campaigns run smoothly.
We would love for you to have worked in an animal protection environment or in a related not for profit organisation and experience in creating social change campaigns. However, if that's not you, but you think you'd be a good fit, we'd love to hear from you.
Last but not least, there's your knowledge about who we are and what we do. You successfully demonstrate your true understanding and commitment to the objectives and values of Animals Australia.
So, if you want to add your voice, to our voice, and speak up for the voiceless, then we'd love to hear from you.
What Animals Australia can offer you:
Aside from the opportunity to bring about real change for animals, we offer:
A fun, supportive, and hardworking environment
Generous leave provisions including Companion Animal Carer's and Compassionate leave
Flexibility!
Discounted private health insurance
Employee Assistance Program
Funky, fantastic, animal-friendly office in very convenient location
And of course, the opportunity to create a kinder world for ALL :)
You can find a full position description on our website.
How to apply for this job
Please ensure the following is included as part of your application:
Completed Application Cover Sheet (which can be found on our website)
Cover letter/Statement that addresses 'Why Animals Australia and why this role" and the following questions: "how would you describe your leadership style?" and "What are three ways you would help create a culture of creativity and innovation?".
Current resume
Portfolio showing relevant projects
Please send the above to jobs@animalsaustralia.org with the subject line: Application for Creative Director via CampaignBrief.
For further information on the role, please contact Pia Bach, People and Culture Coordinator, via email to pia.bach@animalsaustralia.org on 03 9329 6333.
APPLICATION DEADLINE
11:59pm, Sunday, 2 June 2019