Creative Designer / Art Director
Description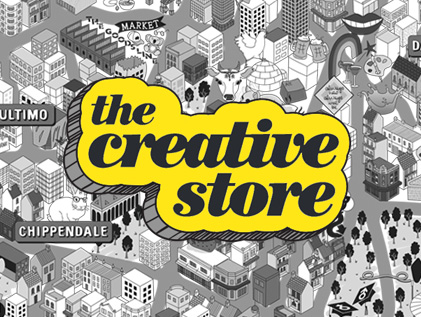 Based in Surry Hills, Sydney, our client creates unforgettable experiences and events that generate content, conversation and contagion. They are a highly creative, market-leading brand experience agency.
As their Creative Lead/Art Director you will help them create brand magic for their clients. You will be a "Master of Experience", think outside the box and will be aware of the bigger picture with an eye for detail.
Your confidence understanding multi-channel brand strategy, marketing and experiential will be second to none! Whether it's big campaign idea generation, brand strategy, immersive brand experiences, content creation or amplification, no two projects are ever the same. You will naturally be connected to all local and global culture, trends and the industry in order to demonstrate thought-leadership, pioneer creativity throughout the agency and ensure their projects remain best in class.
Reporting in to the Creative & Production Director, the Creative Lead role will be responsible for helping shape and drive their creative vision and output. Working collaboratively with the Creative, Client Service & Production teams you will help bring bold ideas, quality aesthetic and experiential concepts to life. Innovative concepts and design will be what you do best. Whether it's high level conceptualization or execution, you will be the go-to for creative requirements in the agency and will be working across multiple RTBs and live projects at once.
To be successful in this role, you will have:
Excellent communication and visual story-telling skills
The ability to work across a variety of projects and platforms at once (including events and experiential, brand identity & strategy, photo-shoots, print, packaging, content and digital and everything in between)
Minimum 4-5 years' experience in an experiential agency (in a senior/lead role)
The ability to confidently brief designers, renders, production and tech partners
Experience working for alcohol brands and graphic design/3D visualizing skills will be of benefit, but not essential.
If you love a creative, small agency environment, enjoy working with inspiring brands, with a group of talented individuals, we would love to hear from you.
Send your CV and work to Stephanie Shone at The Creative Store, email Stephanie@thecreativestore.com.au or call The Creative Store on (02) 8278 7514 for more details.
Visit The Creative Store website www.thecreativestore.com.au to view all our jobs online.