Description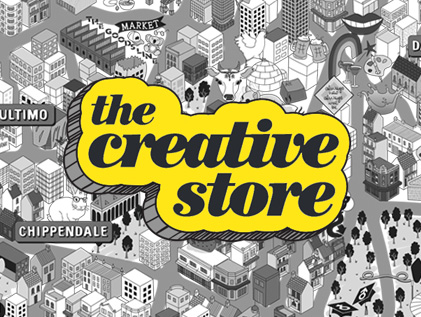 Are you a trailblazing Creative Copywriter looking for a great new role?
Do you have years of experience with a creative agency operating as a Copywriter?
Would you love the opportunity to join a rapidly growing creative agency based on the North Shore, Sydney?
Our client is an independent agency that delivers creatively powerful, strategically robust and commercially viable ideas that grow. Located in Crows Nest, Sydney, this is a very comfortable and friendly creative workspace and an amazing work culture.
We are looking for a mid to senior level Copywriter. This is a key member of the creative studio team. You will be someone that can dream up big 'on brief' ideas and bring them to life everywhere that matters – TV, OOH, social, mobile, in-store, experiential and beyond. Working with talented designers to complement their flair for ideas and obsession with the written word.
Your responsibilities will span four key areas: Conceptualization and development of 'on brief' creative solutions solving clients' business problems including relevant messaging (hierarchy and copy consideration) with input into the visual look & feel. Production of high quality, output ready creative that adheres to brand standards, industry best practices. You will bring four + years of agency experience in a similar role.
Knowledge & Experience Required:
Tertiary qualifications and/or minimum 4+ years Creative experience in a busy agency environment with a real knack of crafting copy that cuts through and hits the target audience
Working knowledge of the latest design software and operating systems
Proven strategic creative experience (including new business and pitch responses)
Demonstration of innovative campaign thinking and insights generation
Proven ability of articulating creative strategy and campaign ideas that translate seamlessly across all channels
Professional Skills:
Active understanding of the creative process
Ability to understand (and interrogate) a creative brief
Ability to conceptualize & write up creative ideas
Vision and (thought) leadership
Ability to write to many audiences across a variety of categories & channels using your word-smithing in a highly persuasive and engaging way
Behavioral Competencies:
Collaborative by nature
Self motivated and focused with a positive 'can-do' attitude
A curious thinker who uses initiative and creativity to achieve positive outcomes
Works equally well in a small, interdepartmental group (i.e. is a team player) as well as independently
Mature and professional approach to role and responsibilities
Passionate interest in media neutral marketing solutions and identifying market trends to draw inspiration for concept development
Strong interest in digital and social marketing
Entrepreneurial by nature
If you are a skilled and experienced Copywriter – looking for your next move - we would love to hear from you.
Send your CV and work to James Hunter at The Creative Store. Email James@thecreativestore.com.au, or call The Creative Store on (02) 8278 7514 for more details.
Visit The Creative Store website www.thecreativestore.com.au to view all our jobs online.