Description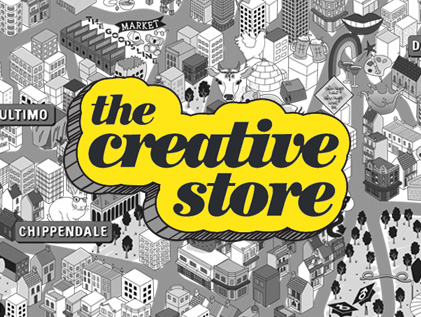 Our client is a brand and creative content agency located in Redfern, Sydney. They build meaningful brands and make creative content through strategy, animation, film, photography, graphic design and words.
As the Senior Copywriter, you will play an essential role in delivering branding, campaign, content and digital projects of any scale, across a variety of clients. You will be able to develop and communicate the strategic direction of creative, deliver workshops (TOV) and assist the accounts team to cost and plan projects.
You are confident in your skills in structuring complex messaging, creative writing, content, thought leadership, developing a tone of voice, and writing within a brand's voice. You should also be able to explain what distinguishes one brand's voice from another as part of creating verbal identities. The role will be responsible for both leading and/or supporting all types of projects - including ideas & content creation for existing clients, new business, and the agency.
You will act as a sounding board for strategy development and contribute thinking that helps this great agency keep copy in line with contemporary consumer culture.
Key responsibilities of this role include
Structure complex pieces of writing
Write and subedit clear original works with a distinct voice fit for purpose
Interpret copywriting briefs and understand project requirements
Collaborate with designers, strategists, producers, and other team members on large and small-scale projects
Explore different ideas and concepts for both the visual and verbal elements with the creative team
Work closely with the Design Director and Creative Director to develop concepts, communicate ideas & contribute to campaign ideation
Source visual and copy references to communicate ideas and expectations
Shape language and tone used in brand and content assets
Present ideas for client feedback and approval
Revise, edit, and proof-read content for clients
Required Skills:
6+ years' experience as a copywriter or related role
Agency experience is a must
Knowledge of online content strategy and creation
Fluent spoken and written English
Enjoy working within a collaborative team environment
Strong initiative, a self-starter
Attention to detail to ensure delivery on expectation, quality, and on-time Strong research skills
A love of language and communication
Makes decisions quickly & demonstrates effective crisis leadership when needed
If words are your thing and you can back it up with proven experience and a solid portfolio this is the opportunity for you, we want to review your cv and work.
Send your CV and work to James Hunter at The Creative Store, email James@thecreativestore.com.au, or call The Creative Store on (02) 8278 7514 for more details.
Visit The Creative Store website www.thecreativestore.com.au to view all our jobs online.