Copywriter - Intermediate
Description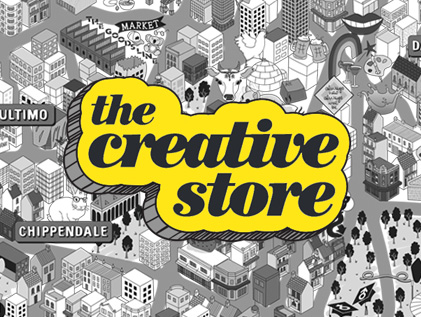 Our client, based in North Sydney has seen significant transformations over the past few years. They offer their clients integrated solutions, bringing together strategy and creativity. With offices in both Melbourne & Sydney this is one of Australia's fastest-growing agencies, offering a suite of services covering performance marketing, user experience design and development, as well as brand and creative services to both national and international brands.
They are seeking a multi-talented mid-weight Copywriter to join their ever-growing team on a full-time basis. No two days will be the same and you will shift seamlessly between campaign concepting, brand articulation, social content, TV scripts, long copy, and everything in between. You will bring 2-4+ years' experience and be able to craft insightful and innovative campaigns, creating conversations within the industries of our diverse client offering. You'll be required to shift seamlessly between campaign concepting, brand articulation, social content, ad scripts and long-form copy, pretty much everything that needs writing.
You will be confident across the following:
Collaborate with colleagues from every corner of the business across Australia and the UK, playing your part in creating incredible work
Be a strong voice in strategy sessions around campaign development and creative execution
Present with passion and clarify to colleagues and clients
Act as the tone of voice guardian for all our clients
Juggle multiple projects at once and generally ride the rollercoaster that is everyday agency life
Skills required to be successful in this role include:
The experience earned from at least one year working in an agency or a full-time writing role
The thinking to challenge a brief. The confidence to pull it apart. The intelligence to put it back together again
The skills that the rest of the agency will look to you for; impeccable grammar, attention to detail, understanding of brand and tone of voice
A fun personality and enjoys working as part of a family
A portfolio that proves you can create work that gets noticed and gets results
A spirit of curiosity
If you are an intermediate level copywriter looking for a diverse role in an agency environment, this is the role for you.
Send your CV and work to James Hunter at The Creative Store. Email James@thecreativestore.com.au, or call The Creative Store on (02) 8278 7514 for more details.
Visit The Creative Store website www.thecreativestore.com.au to view all our jobs online.