Description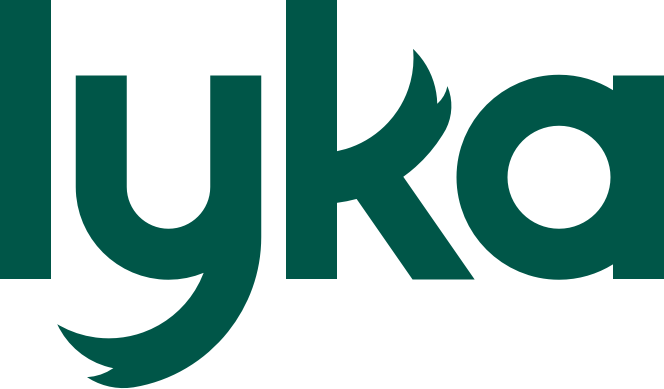 Dog person? Want to work for a fast-growing start-up disrupting the pet wellness market?
Our capes are on to reshape an industry built around outdated and shady products and practices. Our first brand Lyka delivers fresh, human-grade meals as a subscription service to dogs across Australia.
Since our founding in 2018, we have served over 5 million meals and raised over $8.5M in capital from best-in-class venture funds and pet industry insiders to continue our mission to help pets live their best life.
We're looking for an exceptional Content Producer to join our team as we enter our scale-up phase.
About Lyka
Lyka was built on the belief that all puppers should live their best life. Our company began when our founder Anna went on a journey to improve her dog Lyka's health. Anna started creating a homemade diet for Lyka. In just a few weeks, Lyka had more energy, less tooth decay, and a healthier coat. Since then, Team Lyka has grown to a team of ambitious and like-minded dog-lovers with a single shared goal: to serve our customers and their pupper with the best possible care on the planet. From improving digestive issues in puppers to bringing back the youthful energy in seniors – we're getting closer to our mission, every day.
The Opportunity
Lyka is growing quickly, and no two weeks are the same. You will partner with each of the leads in each organisation to help us grow in headcount and also scale our culture and processes.
You will be part of our high performing and ambitious team and face diverse challenges on the job. If you work well under pressure and want a once-in-a-lifetime opportunity to grow your professional skills this role is for you.
The role:
As Content Producer, you will be within our Marketing team, reporting directly to the Creative Lead but work closely and collaboratively with other areas, including Growth, R&D and Technical teams.
Researching and identifying content trends that are relevant for our brand
Scripting, shooting, editing and delivery effective, engaging high quality content across our digital channels
Planning and directing small scale shoots
Organising and managing pre-production on photo/video shoots(yes, with many dogs!)
Providing support to marketing and growth communications and activities
Writing creative content briefs for partners and influencers
Providing support to creative lead with creative briefs and liaising with external stakeholders
Requirements:
Minimum of 2+ years in content production, experience planning, shooting and editing small to large scale outputs across multiple channels
Love for creativity, you have impeccable storytelling skills. You know how to capture the audience's attention across various formats and lengths.
You're quick on edits, you work with existing content and turn it into something new!
Highly organised, amazing time management skills. You have proven ability to meet deadlines while also dealing with changing priorities of a fast-paced start up.
Confident in Adobe Creative Suite; Premiere Pro, Photoshop, After Effects
Ability to work within a team and autonomously, as required
Background in social media/content creation/production preferable
Excellent people skills and the ability to develop and maintain productive & creative working relationships with internal and external partners
A positive can-do attitude in a highly focused team environments
The ability to adapt quickly as business priorities changes
An eagerness and the ability to work collaboratively within an exciting and creative team
Bonus points if skilled in the area of veterinary nutrition, animal care or human nutrition
Finally, you must love dogs!
Benefits:
Competitive compensation package
Flexibility - Strike a balance, work remotely and from our office
Growth and Development - Lyka is growing extremely quick, which means you'll have the opportunity to take your career to the next level with high ownership
Collaboration - Team Lyka is a unique and collaborative environment! You will have direct access to the senior management team, including the Founder & CEO, COO, Head of Marketing, Head of Growth and Head of Engineering
High-performing - Be part of a top talent team, composed of diverse individuals coming from widely different backgrounds and geographies
Work in a fast-growing start-up, experiencing what goes behind the scenes to sustain hyper-growth for a start-up with a physical product, while having fun along the way!
Discounts to feed your dog the best food in the world!
Dog-friendly office - hang out with the original Lyka and bring your own furry friend!
Improve the lives of dogs in Australia!
We are committed to building inclusive and diverse teams
Lyka is an equal opportunity employer committed to providing a working environment that embraces and values diversity and inclusion. We celebrate diversity, are committed to creating an inclusive environment for all employees and encourage people of all backgrounds to apply. If you have any support or access requirements, we encourage you to advise us at the time of application.