at

7PM Company PTY LTD

Location
South Yarra, Australia
Date Posted
March 20, 2019
Category

Creative



Job Type

Full-time



Description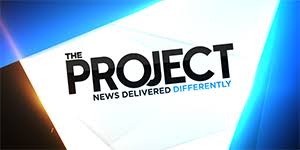 An exciting opportunity exists for an experienced AVID editor to join the post production team at The Project.
As an editor you are a major contributor to the overall style and tone of the format. By determining which elements of the stories tell the story best, you play a crucial role in the composition of the show's content.
To this role you will bring:
The ability to work in a high- pressure environment with daily deadlines
A strong understanding of the technical processes of post-production and television production
A high level operational knowledge of Microsoft Office applications
High-level AVID editing skills with ability to work unsupervised
Strong story telling skills able to assemble vision and audio to convey narrative – both independently and to a brief
Intimate operational and technical knowledge of AVID editing software and capabilities
Strong music editing skills, or the passion to develop such skills
If working in a sometimes challenging but always rewarding environment is something you enjoy, we would love to hear from you.
Please forward your application letter and CV to: