Description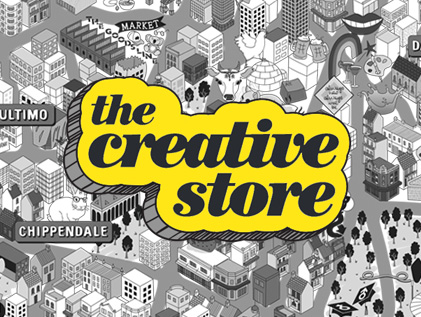 Our client, based in Sydney CBD are embracing the power of plants and sustainability to inspire a rich and healthier lifestyle. They are on a mission to make plant-based living inspiring, easy and accessible to people from all walks of life.
They are looking for a like-minded Art Director / Designer to join their team on a full-time basis. You will work across several of their sister-brands, with the support of their talented team of designers under your guidance. You will be experienced across UX / UI design, eDM, billboards and large scale print, marketing collateral and everything else in between.
You will be strategic and considerate in your design thought process and ideation - being able to execute their bold designs across multiple brands and platforms.
On a day to day basis you will be:
Creating designs for web banners, social media tiles, eDMs, website visual mocks and other design-related tasks
Brainstorming, assisting on photo shoots, styling still-life product for social and ads
Overseeing all design projects, from ideation to delivery
Manage and review junior designer's work to ensure high-quality work
Preparing mock-ups of design or material based on agreed brief and standards for new projects
Reviewing and proofreading to produce accurate and high-quality work
Adjusting final designs based on the feedback from the team or improvements as requested by the management
Work closely with copywriters and other teams to produce a final design that adheres to brand's guidelines
Ensure final design material is correct and supplied to correct specifications before sending to production
Ad-hoc design duties as required by the management
What you'll bring:
7+ years of industry design experience
Experience in UI/UX
Experience within a digital or e-commerce environment is highly regarded
Proficiency with Adobe Creative Suite (InDesign, Photoshop, Illustrator)
Knowledge of MailChimp or similar
Open to receiving constructive criticism and feedback from the team
Video, animation, HTML/CSS, illustration or copywriting skills will be an advantage
Highly creative mind with impeccable taste and attention to visual details
Ability to multitask, prioritise and adhere to strict deadlines
Ability to work together in a team and autonomously with minimal supervision
Well-organised and a quick learner with an ability to work in an ever-changing fast-paced environment
If you are an Art Director and Designer who loves all things digital and looking for your next career step, apply today!
Send your CV and work to Stephanie Shone at The Creative Store, email Stephanie@thecreativestore.com.au, or call The Creative Store on (02) 8278 7514 for more details.
Visit The Creative Store website www.thecreativestore.com.au to view all our jobs online.