Description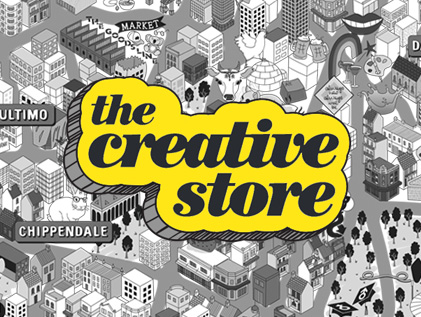 Are you an experienced Account Manager with endless enthusiasm and skilled in the delivery of eDM and printed communications?
We have an exciting opportunity for an Account Manager to join a talented team environment within a solid and supportive marketing and production agency. This will start off as a 12-month maternity leave contract commencing early to mid-March with a possibility for long-term placement.
Our client provides tailored marketing and production solutions to some of the country's biggest corporations – with services ranging from communications, print and retail to digital, merchandising and logistics. You will be working on-site at one of their high-profile banking client's head office, located in Sydney CBD, and will be responsible for managing the end-to-end elements of marketing campaigns for the client and delivering the best possible outcome for the client and agency.
The main responsibilities of the role include:
- Managing day to day client activity and acting as the key point of contact between the agency and client
- Working closely with the client and utilising agency resources to help execute and deliver both eDM and traditional printed/produced campaigns
- Managing priorities, deadlines and budgets as well as coordinating production teams and suppliers from the initial brief through to delivery
- Ensuring clear communication of brief, objectives and relevant day-to-day to relevant stakeholders
- Acting as a knowledgeable advisor to the client at all times and identifying opportunities to expand the agency's scope of service in order to add value
To excel in this role, you should come with at least 3 – 5 years of account management experience –you will have an excellent understanding of production methods across eDM, design, print & production, and direct mail and ideally come with a background that incorporates project management, print management and client services.
You will thrive in a busy work environment with a self-motivated and pro-active approach. You will be excellent with keeping to budget and delivering against timelines – all while ensuring a happy production team and even happier client.
You will be a passionate and articulate communicator, who knows how to read a client and ensure they feel well taken care of and listened to. You will be organised, able to multi-task easily, be quick on your feet and quick thinking when it comes to problem-solving.
If you would like to develop your account management career in one of the country's leading holistic marketing company working on a high-profile corporate brand - send your CV to Lauren today.
Lauren Juska at The Creative Store, email Lauren@thecreativestore.com.au or call The Creative Store on (02) 8278 7514 for more details. Ref: 24817.
Visit The Creative Store website www.thecreativestore.com.au to view all our jobs online.